Accredited calibration services for your measuring instruments
Mahr is your accredited and experienced specialist in the field of testing and calibration. We offer you traceable and cost-effective calibration services for measuring instruments, standards and measuring equipment. In doing so, we rely on national and international standards, which help us ensure use of dimensions at a high metrological level and the minimal measurement uncertainties.
All Mahr calibration laboratories work in accordance with ISO 17025. Depending on your requirements, calibration is performed at DAkkS level or at factory/ISO level. We document the results with audit-proof certificates. Through the International Laboratory Accreditation Cooperation ILAC, DAkkS certificates from Mahr are recognized worldwide.
More about this: Quality assurance & certificates
A whole range of factors guarantee that you will not have to do without your measuring instruments and standards for long: Standardized procedures and trained personnel ensure short throughput times and with the Mahr system boxes you can be sure of fast and professional transport to and from us. For very urgent cases we also offer quick calibrations of selected products.
Almost 160 years of experience in the development and manufacture of measuring technology also have an impact on our calibration services. Mahr's know-how ensures reliable, precise and reproducible results. As a pioneer in measurement technology, we have also helped develop many of the standards that apply today. So you can be sure: We know what we're doing!
Mahr is accredited for a wide range of dimensions in length and form metrology. We offer our services for all Mahr products as well as a wide range of handheld measuring instruments by other manufacturers. For you this means: Service from a single source, which reduces your administrative costs.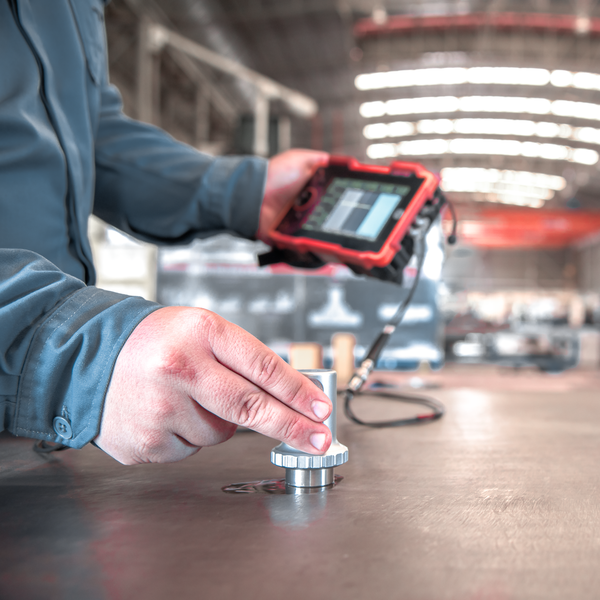 Calibrations at DAkkS/DKD level are an investment in your production: They help you to meet high normative requirements and strengthen the trust of your customers in your company.
Christoph Müller
Head of Göttingen laboratory

Services
|
Laboratory sites
Certified laboratories worldwide
In our four accredited calibration laboratories worldwide – two of them in Germany – we are there for you with our entire know-how. Our laboratories in Göttingen and Esslingen are accredited by the Deutsche Akkreditierungsstelle GmbH (DAkkS) according to ISO 17025. In this way we always guarantee the highest quality and precision.
Mahr
|
Quality Management
Highest standards ensure best quality
DAkkS accreditation according to DIN EN ISO 17025

Quality:

ISO 9001 certification

Quality: VDA 6.4 certification