Engineered Solutions | Manual measuring stations MarSurf Engineered
Engineered Solutions MarSurf Engineered Series 001
Art. no. 9900001_MES
The manual positioning axes make this measuring station particularly suitable for the efficient and flexible measurement of a variety of workpieces. This measuring station offers an excellent alternative for daily processes in the measuring room, especially for workpieces for which the CT300 XY-table with its displacement paths no longer suffices. Workpieces with an edge length of up to 300 mm and a weight of approx. 30 kg can be positioned and aligned as required by the user for the measurements.
Manual universal measuring station
Displacement paths of 260 mm or 360 mm and a 360°- rotation ensure that a broad range of workpieces can be implemented. Positioning is supported by digital displays on all axes.
There is also the option of fitting swivel axes (TA or TA/TB) with a standard quick-change interface, so even awkward orientations can be positioned easily.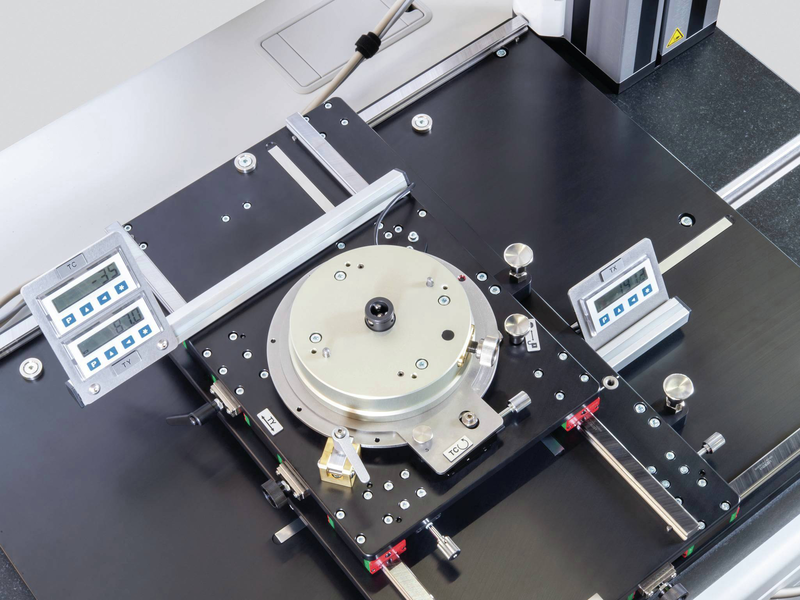 Range of configurations
The measuring station can be supplied in various drive unit configurations
– as a pure roughness and contour measuring station or as a combined roughness and contour measuring station.
There is also the option of reusing existing drive units.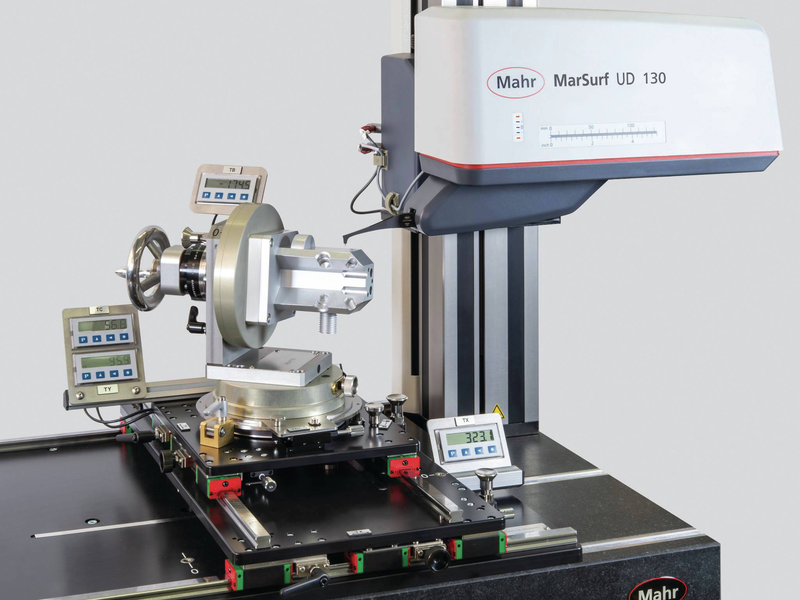 The measuring station concept offers:
Fast measurements of complex small parts in the measuring room.
Ability to position larger workpieces which the CT300 struggles to handle.
Several measuring tasks can be combined on one component using the user guidance software option.

Engineered Solutions MarSurf Engineered Series 001 | Art. no. 9900001_MES
Dimensions in mm
1000 x 550 mm²
Workpiece weight (max.) in kg
30 kg
Measuring principle
tactile
Dimensions


Variety of applications for our products
Machine building
Bearings, threads, threaded rods, ball screws, shafts, racks

Measurement close to production
Contour measurement in a semi-automatic process

Automotive industry
Steering, brake system, gearbox, crankshaft, camshaft, cylinder head

Medicine
Contour measurement for hip and knee endoprostheses, medical screws, dental implants
Wide range of workpieces
The manual workpiece positioner ensures that lots of different workpiece geometries can be measured on one measuring station.
Quick setup and changeover
The standardized changing interface with quick clamping system ensures that the measuring station can quickly be set up for a variety of measuring tasks.
Easy reproducibility
The digital position displays of the manual positioner ensure that recurring measuring tasks can be processed easily and in a reproducible manner.
Products | Variants and options