Engineered Solutions | Manual measuring stations MarSurf Engineered
Engineered Solutions MarSurf Engineered Series 004
Art. no. 9900004_MES
This measuring station has been designed for contour measurement – and optionally also roughness measurement – on large turned parts or crankshafts.
The workpiece is loaded and positioned manually. Then the measuring point is approached by manually moving the measuring column parallel to the workpiece axis.
The integrated Hy-axis at right angles to the workpiece axis is used for fine adjustment of the zenith search.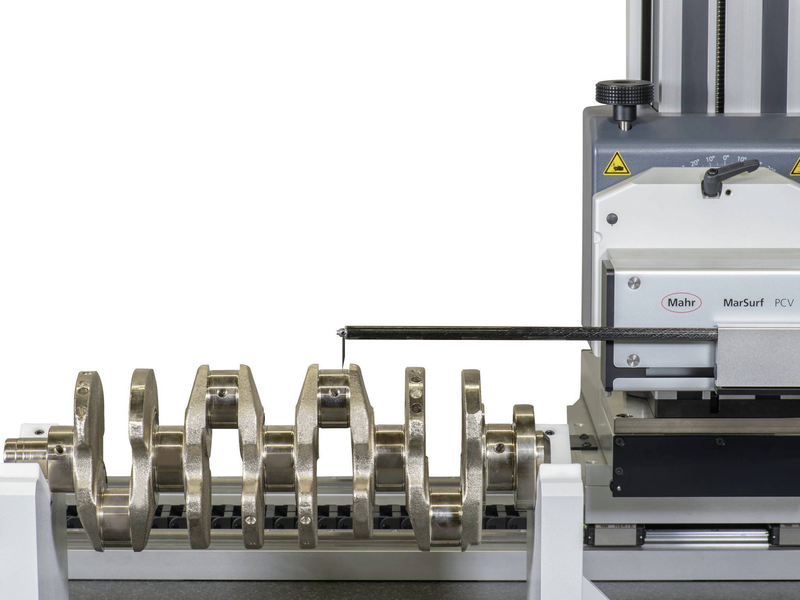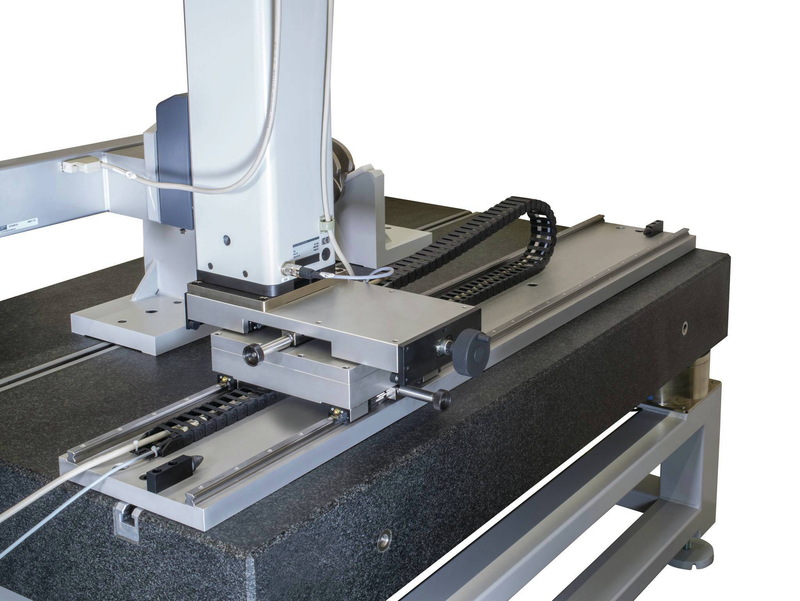 Manual crankshaft measuring station
This measuring station is designed for measurements of large crankshafts or general rotationally symmetrical components up to a length of approx. 1600mm.
Larger lengths are available on request. The workpiece can be placed on V-blocks on the measuring station using a crane as the positioning tool.
The workpiece is loaded and positioned manually.
Manual axes for easy positioning The required measuring point is set up and the measurement is started by manually moving the measuring column using the relevant drive unit parallel to the workpiece axis.
The optionally available digital positioning display can be used for exact positioning.
The Zenith search on rotationally symmetrical components is completed using the y-axis and the relevant fine adjustment.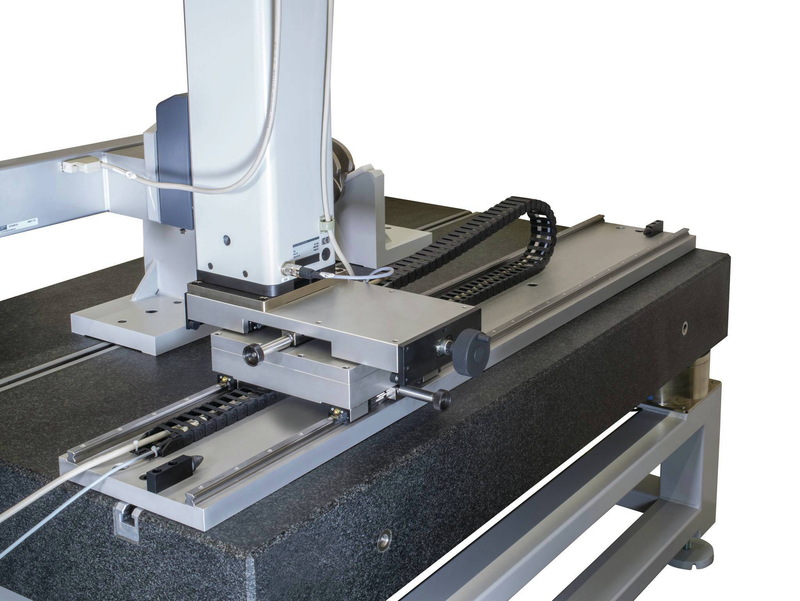 Sophisticated workpiece holder even for high weights The workpiece is placed in the V-block supports (crane loading possible for heavy workpieces) and can be rotated manually around the workpiece axis. To ensure access to as many measuring positions as possible - especially to access the pin bearings on crankshafts.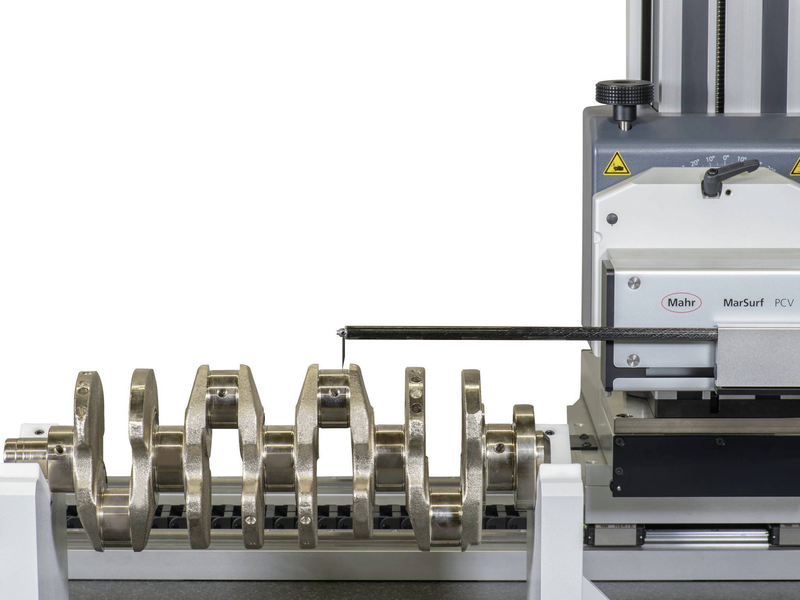 Engineered Solutions MarSurf Engineered Series 004 | Art. no. 9900004_MES
Dimensions in mm
2500 x 1000 x 2000 mm³
Workpiece weight (max.) in kg
180 kg
Measuring principle
tactile
Dimensions


Variety of applications for our products
Machine building
Bearings, threads, threaded rods, ball screws, shafts, racks

Measurement close to production
Contour measurement in a semi-automatic process

Automotive industry
Steering, brake system, gearbox, crankshaft, camshaft, cylinder head

Medicine
Contour measurement for hip and knee endoprostheses, medical screws, dental implants
Large measuring range
Measurement of different workpieces with a length of up to 1600 possible on one measuring station
Ergonomic operation
Sophisticated operating concept even for heavy workpieces
Combined measurement methods
Thanks to individual configurations, various measuring tasks can be completed with one measuring station.
Products | Variants and options