Contour measurement: unprecedented precision and speed
Optical contour measuring instruments
Reliable measuring stations for contour measurement
The measuring stations set new standards in contour inspections. Shorter measuring times, flexible applications and easy handling significantly improve the performance of your quality assurance.
They combine contour and roughness measurement in one system. Optimal for all those who want to cover a wide range of measuring tasks with one system to reduce acquisition costs to a minimum.

Optical technologies are particularly suitable for determining these even on very rough surfaces. The measurement of the geometry takes place quickly and easily.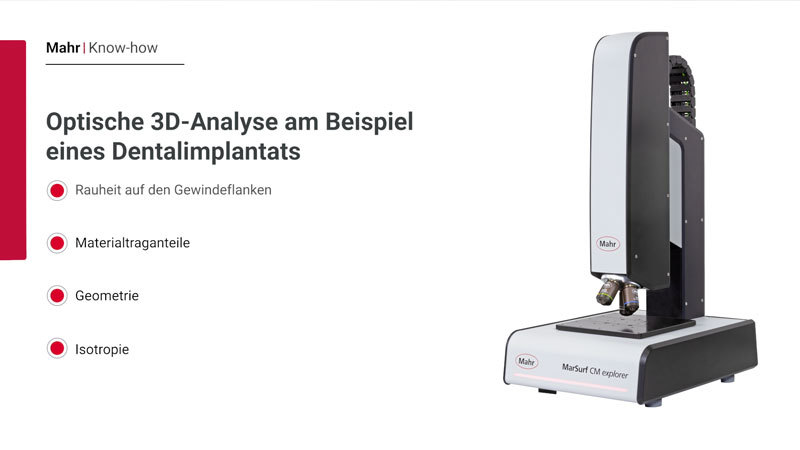 Correct, reproducible measurement
Your measuring data is recorded reliably, can be replicated, and guarantees the highest quality of raw data and profile accuracy.
Automated processes
Fully automated, database-based pallet measurements with automated measuring and evaluation sequence (user-dependent one click solution).
Large measuring range
Flexibility in every direction.
Download the brochure now for free!
The brochure "Optical Metrology for Surface Analysis" from Mahr informs you on 92 pages about application areas, measuring technologies and software solutions and goes into dedicated detail about the portfolio.