Akredytowane usługi kalibracji dla Państwa urządzeń pomiarowych
Mahr jest Państwa akredytowanym i doświadczonym specjalistą we wszystkich aspektach kontroli i kalibracji. Oferujemy identyfikowalne i opłacalne usługi kalibracji dla przyrządów pomiarowych, wzorców i sprzętu pomiarowego. Opieramy się przy tym na normach krajowych i międzynarodowych, dzięki którym zapewniamy powiązania wymiarowe na wysokim poziomie metrologicznym i najniższe niepewności pomiarowe.
Wszystkie laboratoria kalibracyjne Mahr pracują zgodnie z normą ISO 17025. W zależności od wymagań, kalibracja jest wykonywana na poziomie DAkkS lub na poziomie fabrycznym/ISO. Wyniki dokumentujemy za pomocą certyfikatów potwierdzonych audytem. Certyfikaty DAkkS firmy Mahr są uznawane na całym świecie za pośrednictwem International Laboratory Accreditation Cooperation ILAC.
Więcej na ten temat: Kontrola jakości i certyfikaty
Cały szereg czynników gwarantuje, że nie będą Państwo musieli długo obywać się bez swoich przyrządów pomiarowych i wzorców: Ustandaryzowane procesy i wyszkolony personel zapewniają krótkie czasy realizacji, a dzięki skrzyniom systemowym Mahr mogą być Państwo pewni szybkiego i profesjonalnego transportu do i od nas. W bardzo pilnych przypadkach oferujemy również szybkie kalibracje wybranych produktów.
Prawie 160 lat doświadczenia w rozwoju i produkcji technologii pomiarowych ma również wpływ na nasze usługi kalibracji. Know-how firmy Mahr zapewnia niezawodne, precyzyjne i powtarzalne wyniki. Jako pionier w dziedzinie technologii pomiarowej przyczyniliśmy się również do opracowania wielu norm, które obowiązują obecnie. Mogą więc Państwo mieć pewność: Wiemy, co robimy!
Firma Mahr jest akredytowana dla szerokiego zakresu pomiarów długości i kształtu. Oferujemy nasze usługi dla wszystkich produktów Mahr, jak również dla szerokiej gamy ręcznych urządzeń pomiarowych innych producentów. To oznacza dla Państwa: Usługa z jednego źródła, która zmniejsza koszty zarządzania.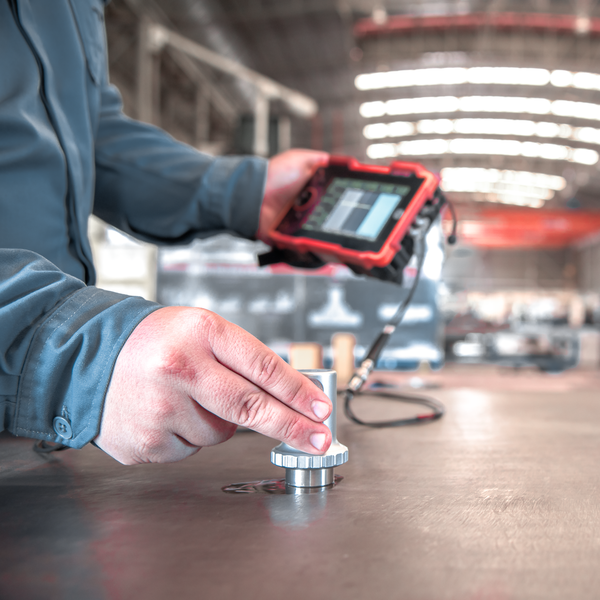 Kalibracje na poziomie DAkkS/DKD to inwestycja w Państwa produkcję: Pomagają one spełnić wysokie wymagania normatywne i wzmacniają zaufanie klientów do Państwa firmy.
Christoph Müller
Kierownik Laboratorium w Getyndze

Usługi
|
Lokalizacje laboratoriów
Certyfikowane laboratoria na całym świecie
W naszych czterech akredytowanych laboratoriach kalibracyjnych na całym świecie – w tym w dwóch w Niemczech – jesteśmy do Państwa dyspozycji z całym naszym know-how. Nasze laboratoria w Getyndze i Esslingen są akredytowane przez Deutsche Akkreditierungsstelle GmbH (DAkkS) zgodnie z normą ISO 17025. W ten sposób zawsze gwarantujemy najwyższą jakość i precyzję.
Mahr
|
Zarządzanie jakością
Najwyższe standardy zapewniają najlepszą jakość
Akredytacja DAkkS zgodnie z DIN EN ISO 17025

Jakość:

Certyfikat ISO 9001

Jakość: Certyfikacja VDA 6.4

Środowisko: Certyfikat ISO 14001