Measuring station MarSurf LD 130 for measurement on tooth flanks
Marketing Team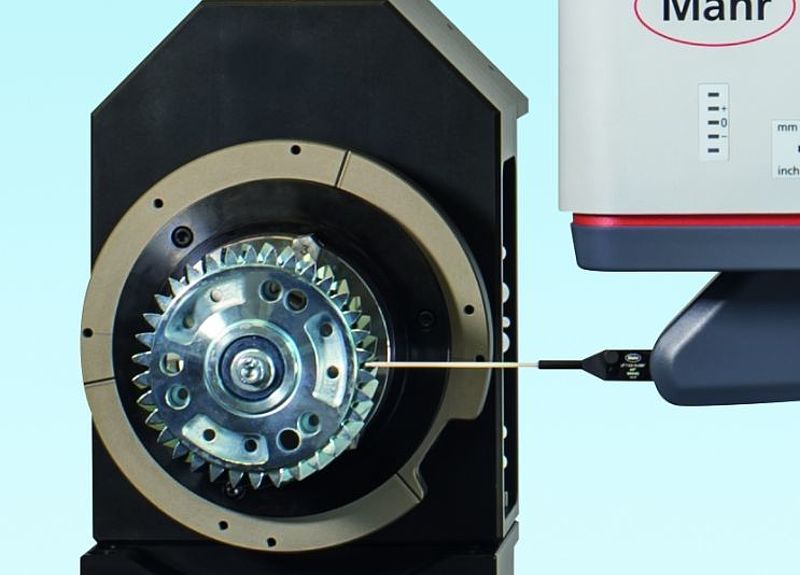 In order to set the starting point for the measurement, the measuring sequence is first performed by manually setting / searching for the tooth gap using the probe. The measuring program associated with the gearwheel is then started, which runs along the Y-axis, including the positioning of the automated axis.
In a program specially created for the measuring station, only the number of teeth as well as the angle of the helical toothing must be entered.
The measuring station design is characterized by:
easy Teach-In programming
easy handling
Please note:
The measuring station is partly automatic. A manual search of the tooth gap must be performed.
It is the responsibility of the operator to avoid collision avoidance with the probe arm when adjusting the TX axis.
The limits here lie in the crank of the probe arm as well as the helix angle of the toothing.
Measuring station

Measuring task: Roughness and/or contour
Workpiece dimensions: Hollow shaft clamping diameter 70 mm x 500 mm,
double gear wheel approx. 180 x 200 mm
Workpiece weight: up to 11 kg
Drive unit: MarSurf LD 130
Workpiece positioning axes: TX, TY, TA, TB, TC
Applications: Gears, hollow shafts
Contact person: Matthias Rehbein
Project Head, Mahr Engineered
This measuring station will be shown at the Control 2017, Hall 3, Stand 3002/3102/3202.