Dual studies at Mahr – what the students say
Marketing Team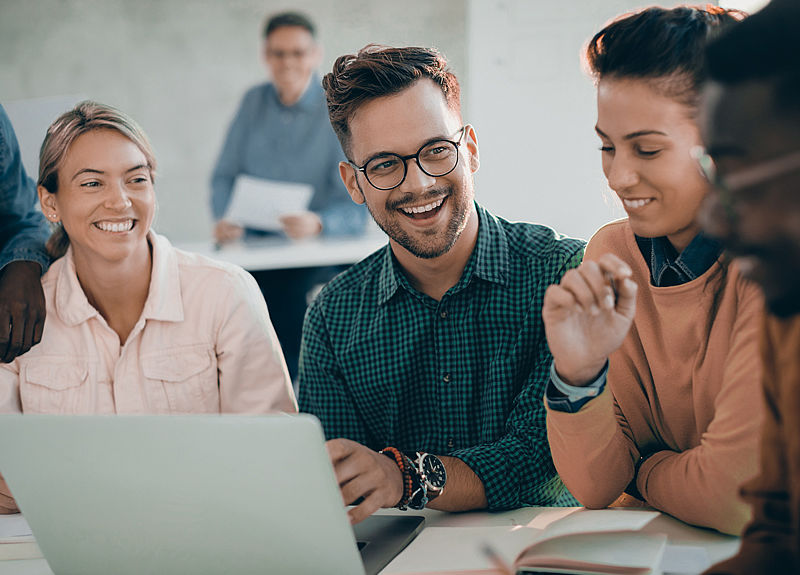 A dual study program, also known as a practical study program ("Praxisverbund" in German called "PV" for short), consists of two main components: practice, in which students first complete an apprenticeship and then take on engineering-related activities in the company (during the semester breaks), and theory, in which they attend lectures and complete laboratory experiments at the university. To get as accurate a picture as possible of what our students have to say about their dual form of study, we interviewed them directly. They are at different stages of their studies (beginners and advanced) and talk about their experiences and motivation.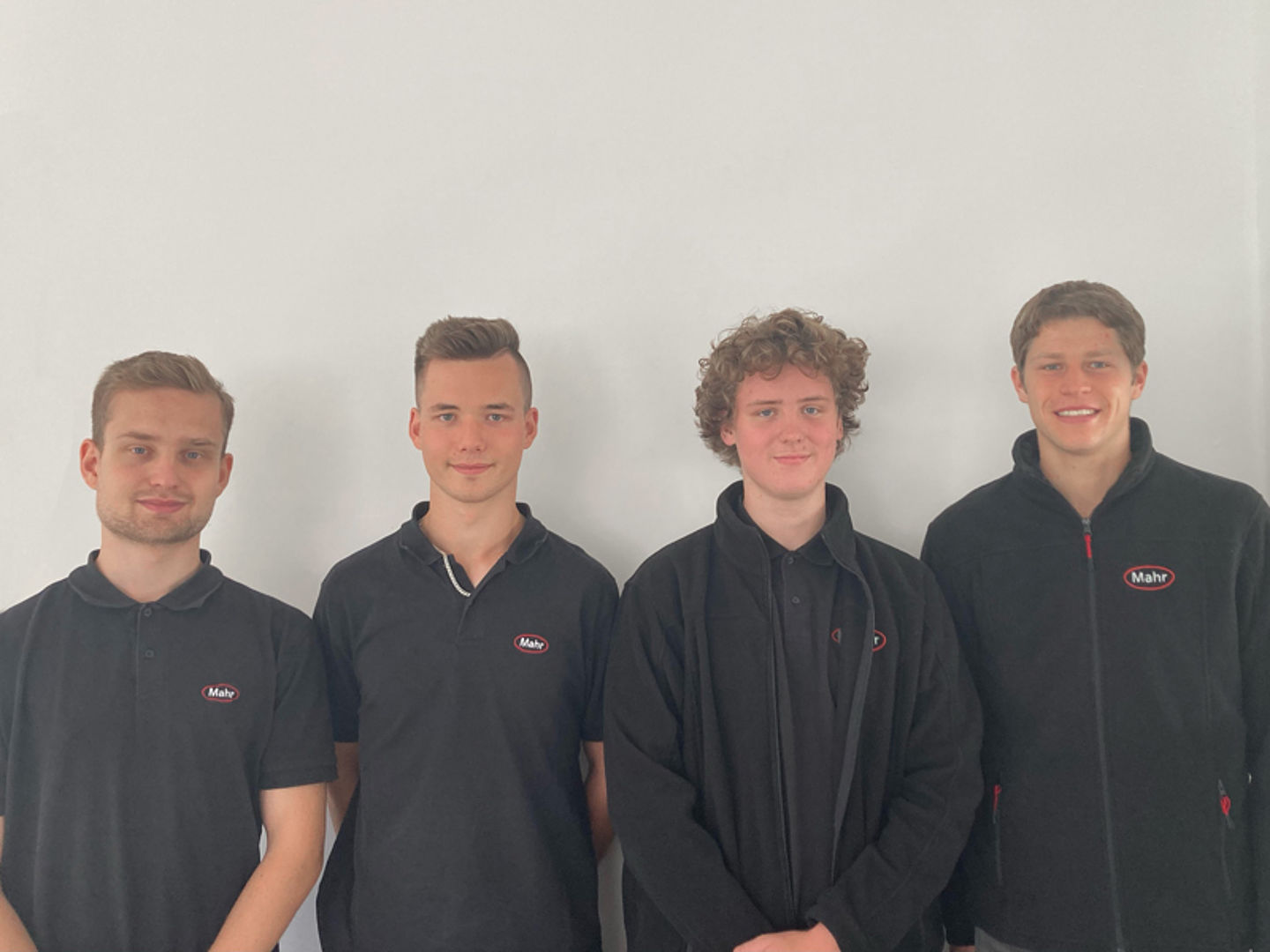 Reasons why our students choose dual studies:
Variety, demand & better preparation for the job:

The varied and intensive vocational training with parallelism of theory and practice is very diversified and prepares better for the job than singular training or singular studies. The upstream training and the company's own training center also make vocational preparation at Mahr unique.

Future booster:

A successfully completed dual study program provides graduates with better opportunities on the job market, as it is considered more demanding than a normal apprenticeship (without a degree). Career entry is also easier, as self-confidence and know-how have already been built up in practice and "hands-on" experience is available.

Financial security:

While a full course of study is usually self-financed, with dual studies Mahr pays the semester fees. In addition, the company pays the students an attractive training allowance; an "all-round carefree package" for students and their parents.

Excellent training quality:

Students and also future employers attach great importance to the quality of the vocational training during the dual study program. Mahr has an excellent reputation and can present numerous corresponding testimonials and awards, which prove this quality.

Family atmosphere, work-related environment and openness:

Students want a supportive work atmosphere and a pleasant learning environment that, at best, offers direct job relevance. Mahr's training center is available solely to dual students and technical trainees – even with individual support. Openness and a family-like approach to one another are lived practice here.
This is how it works: theory and practice at Mahr
Mahr offers dual studies in precision mechanical engineering and electrical information technology at the HAWK in Göttingen. Both courses last an average of 8 semesters. Parallel to the in-company training, the dual study program includes the content of the first two regular semesters in 4 semesters on a "part-time" basis. Practice and theory are intermixed so that there are no longer, separate block periods. Jonas describes it like this: "The university provides a timetable and an extra timetable for students in the PV (Praxisverbund), because here the first two semesters contain fewer subjects. University and practice are divided up during the week, so that there are sometimes half days of university, sometimes whole days, but no university block".
Parallelism of theory and practice; daily changes

Acquired knowledge can be applied directly at work

8 semesters of study

including parallel upstream training in the first 4 semesters
Why Mahr and not another company?
Jonas, Maximilian and Tim started their dual studies at the beginning of 2022 and are in their first semester. For Maximilian, the aspect of still benefiting from an apprenticeship in addition to his studies was particularly decisive: "We're doing a real apprenticeship at Mahr, which involves a lot of practice during our studies." For Tim, it was important that the quality of the vocational training was right: "I wanted a company with a well-rated training program, which was confirmed to me several times by people I know. Likewise, acquaintances of his have had the experience of having advantages on the job market with a dual study program at Mahr - for example, graduates do not have to complete any further internships, but instead start their careers directly. The familiar working atmosphere at the company is also a real plus. Jonas wanted to study from the outset - but not just in theory. The intensive mix of theory and practice was therefore ideal for him. Mahr's training workshop also contributed to his decision to do his dual studies at this company. "After all, this is not a given everywhere," he knows.
Difficulty level: "Challenging, but doable".
Ole and Niklas, experienced students in their 7th semester (Niklas) as well as in their 1st master's semester (Ole), agree: the demands of a dual study program clearly exceed those of an apprenticeship, both in terms of time and content. But those who bring along certain soft skills such as initiative and independence will benefit in the end from this above-average career preparation. Ole estimates the effort as: "Demanding, but doable!". The first semesters proceed as usual in an apprenticeship. Only in the course of time do the requirements of the dual study program then go significantly further than those of an apprenticeship, and prior knowledge from the previous Abitur is always required. Students are also required to be willing to learn independently and invest time. However, the practical relevance helps immensely to learn successfully and to consolidate knowledge, says Niklas. He feels that the parallelism of practice and theory is an enrichment and relief for students; practice helps theory and vice versa. He says: "Mahr really puts the priority on studying; the focus is on the learning process and not on the economic benefits for the students. Plus, you know right away where you're going and what you're studying for."
Are you also interested in a dual study program at Mahr?