Usługi
|
Technika aplikacyjna
Tworzymy dla Państwa rozwiązania!
"Czy można to zrobić jeszcze lepiej?" To pytanie zadają sobie codziennie specjaliści ds. aplikacji Mahr – i robią to dla Państwa.
Nasi inżynierowie ds. aplikacji są profesjonalnie kompetentni i zmotywowani, aby Państwu pomóc, gdy pracują Państwo nad koncepcją trudnego zadania pomiarowego, potrzebują programów pomiarowych dla skomplikowanych detali lub gdy Państwa pracownicy muszą zostać przeszkoleni do pracy na nowym stanowisku pomiarowym.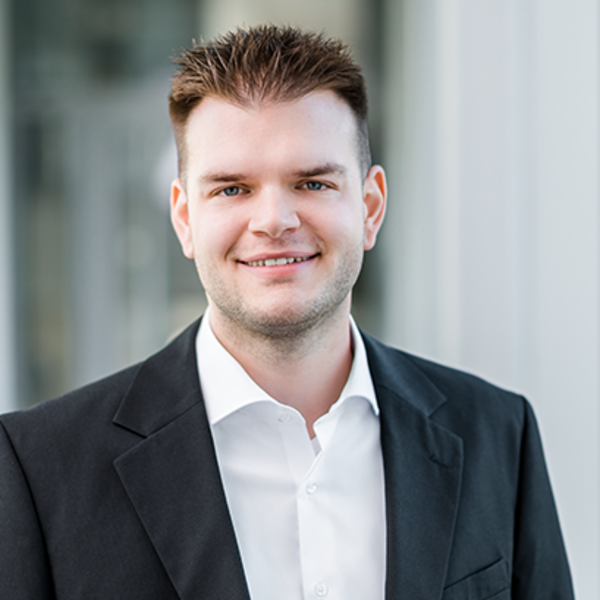 Nasz cel jest jasny: Chcemy, aby obsługa naszych maszyn była dla Państwa jak najłatwiejsza, a Państwa procesy przebiegały optymalnie. Dlatego jesteśmy do Państwa dyspozycji.
Timo Dankenbrink
Kierownik ds. techniki aplikacyjnej

Wsparcie ekspertów, od profesjonalistów dla profesjonalistów
Stworzenie właściwej koncepcji pomiarowej dla złożonego zadania pomiarowego nie jest takie proste: Jeszcze przed wyborem właściwej głowicy, znalezieniem najlepszej pozycji elementu mierzonego i opracowaniem optymalnego przebiegu pomiaru należy wziąć pod uwagę liczne kwestie. Tym bardziej ważne jest, że mogą Państwo polegać na know-how i doświadczeniu firmy Mahr.
Nasi inżynierowie aplikacyjni doradzą Państwu przy wyborze odpowiedniego systemu pomiarowego i wspólnie z Państwem opracują indywidualną koncepcję, aby znaleźć najlepsze rozwiązanie pomiarowe dla Państwa wymagań.
Indywidualne programy pomiarowe dla Państwa elementów mierzonych
Obok wysokiej jakości sprzętu decydujące znaczenie ma program pomiarowy, który umożliwia niezawodną i powtarzalną kontrolę jakości złożonych elementów. Ale co zrobić, jeśli Państwa firma nie ma zasobów lub doświadczenia, aby opracować odpowiedni program pomiarowy?
W tym miejscu do gry wkracza technika aplikacyjna Mahr: Po dokładnej analizie tworzymy dla Państwa odpowiedni, indywidualny program pomiarowy. W razie potrzeby programowanie na zlecenie obejmuje również projektowanie i produkcję przyrządów.
Pełne wykorzystanie potencjału

Państwa rozwiązania pomiarowego
Tylko z właściwym wyszkoleniem można odpowiednio wykorzystać potencjał systemu pomiaru długości, kształtu lub powierzchni albo oprogramowania. Dlatego dzięki naszym szkoleniom z zakresu obsługi i oprogramowania, Państwo i Państwa pracownicy będą w stanie samodzielnie i odpowiedzialnie obsługiwać system, jak również samodzielnie rozpoznawać i usuwać drobne usterki. Koncepcja szkolenia jest elastyczna i pozostawia miejsce na indywidualne potrzeby.
Wskazówka: Aby zapewnić efektywne wykorzystanie nowego rozwiązania pomiarowego od samego początku, zalecamy połączenie szkolenia użytkowników z uruchomieniem. Bezpośrednio na stanowisku pomiarowym dowiedzą się Państwo wszystkiego, co jest potrzebne do bezproblemowej i wydajnej pracy – włącznie z praktycznymi wskazówkami.
Pojedyncza sztuka lub seria:

Pomiary na Państwa zlecenie
Chcą Państwo zlikwidować krótkotrwałe wąskie gardła wydajności lub przetestować nowe komponenty? Zakup kosztownego rozwiązania pomiarowego nie jest opłacalny?
Istnieje wiele powodów, dla których warto zlecić wykonanie pomiarów firmie zewnętrznej. Dlatego Mahr oferuje Państwu również pomiary na zlecenie. Przejmujemy dla Państwa zadania pomiaru detali, próbek i pierwszych serii – łącznie z dokumentacją.
Skorzystajcie Państwo z naszych pomiarów na zlecenie, jeśli…
... Pełne wykorzystanie własnych możliwości pomiarowych

…należy zrealizować złożone zadanie pomiarowe

... Potrzebują Państwa wsparcia przy nowych zadaniach pomiarowych

…w Państwa kontroli jakości występują krótko- i średnioterminowe wąskie gardła
Niezawodny dowód

doskonałych zdolności
W przypadku wysokich wymagań odnośnie tolerancji obrabianego przedmiotu systemy pomiarowe często poruszają się na granicy swoich możliwości. Dlatego firma Mahr podejmuje się sprawdzenia, czy maszyna pomiarowa i sprzęt pomiarowy są odpowiednie do danych zadań. Istnieje zasadnicze rozróżnienie między badaniami w warunkach idealnych i rzeczywistych.
Badanie w idealnych warunkach odbywa się we własnym laboratorium Mahr (lub alternatywnie w Państwa laboratorium pomiarowym) i służy jako ogólne badanie zdolności. W tym celu przeprowadzane są pomiary procesów zgodnie z normą ISO 9001. Drugi wariant, test w warunkach rzeczywistych, uwzględnia czynniki związane z lokalizacją i operatorem. W ten sposób mogą Państwo mieć pewność, że Państwa maszyna pomiarowa mierzy niezawodnie również w miejscu instalacji, a otoczenie nie wpływa na wyniki.