Najlepsza pielęgnacja dla trwałej jakości
Regularna, profesjonalna konserwacja pomaga utrzymać doskonałą technikę i zwiększyć dostępność maszyny. W ten sposób minimalizuje się ryzyko wystąpienia wąskich gardeł przepustowości spowodowanych awariami.
Dlatego należy regularnie przeprowadzać konserwację. Państwa sprzęt pomiarowy, niezależnie od tego, czy jest to ręczne urządzenie pomiarowe, czy system pomiarowy, jest sprawdzany, regulowany i w razie potrzeby wymieniane są części zużywające się. Końcowy pomiar kalibracyjny zapewnia zgodność z normą krajową.
Regulacja stanowisk pomiarowych w przypadku odchyleń od podanej tolerancji

Wymiana typowych części zużywalnych

Czyszczenie przyrządów pomiarowych

Oliwienie lub smarowanie części ruchomych, jeśli to konieczne

Korekta drobnych błędów

Ustawianie wszystkich funkcji mechanicznych, pneumatycznych i elektronicznych oraz kontrola zastosowanego oprogramowania

Kontrola parametrów funkcji technicznych i regulacja stanowisk pomiarowych
---
Uzupełniające produkty serwisowe i usługi
Oprócz indywidualnej konserwacji, w przypadku MSV-Classic oferujemy Państwu odpowiedni pakiet serwisowy do regularnej konserwacji w stałej cenie.
Nie tylko sprzęt, ale także oprogramowanie wymaga regularnej pielęgnacji. Dzięki oprogramowaniu MSV mamy dla Państwa gotową, odpowiednią umowę o pielęgnację.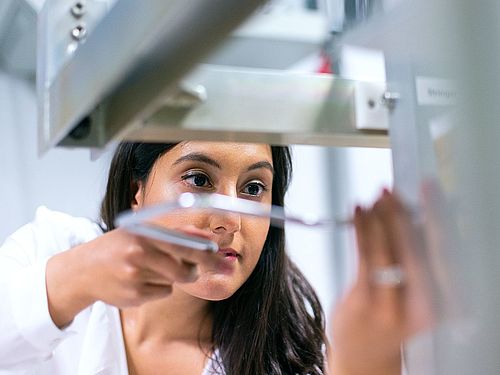 Mahr jest Państwa certyfikowanym i doświadczonym specjalistą we wszystkich aspektach kontroli i kalibracji. Nasze laboratoria posiadają certyfikat ISO 17025 i pracują niezależnie od producentów.