Najmniejsze części, duży efekt
Nie zawsze musi to być zupełnie nowy system pomiarowy. Czasami nawet niewielka regulacja standardowego stanowiska pomiarowego pozwala na wykonanie pożądanego zadania pomiarowego. Nie musi to być szczególnie skomplikowane; często wystarczy specjalne ramię pomiarowe, odpowiednie zamocowanie elementu mierzonego lub niewielka korekta oprogramowania, aby uprościć i usprawnić pracę stanowiska pomiarowego.
Jako specjalista w dziedzinie techniki pomiarowej nie tylko projektujemy i konstruujemy poszczególne elementy specjalne, ale zawsze mamy całościowe spojrzenie na kompletny obwód pomiarowy, jak również na technologię czujników stosowaną w danym przypadku i na Państwa specyficzne wymagania. Naszym zdaniem jest to jedyny sposób na znalezienie najlepszego rozwiązania.
Typowe wymagania stawiane naszym rozwiązaniom:
Udostępnianie trudno dostępnych

punktów pomiarowych



Wysokie wymagania dotyczące powtarzalności przy wąskich tolerancjach





Rozwiązania zoptymalizowane dla specjalnych sekwencji roboczych





Realizacja wielu zadań pomiarowych bez dodatkowej interwencji operatora
Rozwiązania w zależności od rodzaju wykonania
Akcesoria od Mahr Engineered Solutions
Specjalne ramiona pomiarowe
Dla produktów Mahr z zakresu pomiaru kształtu i położenia oraz techniki pomiaru konturów i chropowatości
Unikanie zmian ramienia pomiarowego
Udostępnianie skomplikowanych i trudno dostępnych punktów pomiarowych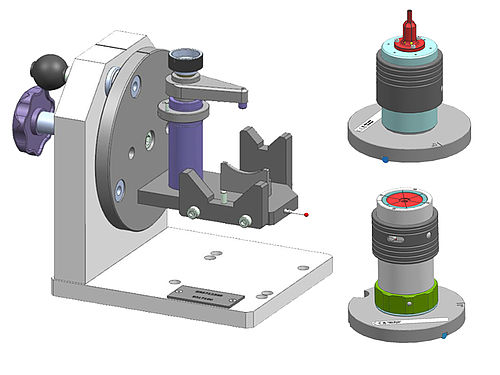 Precyzyjne elementy mocujące do pomiaru kształtu i położenia
Rozwiązanie specjalisty od techniki pomiarowej dla elementów mocujących jako części obwodu pomiarowego
Uchwyty elementu mierzonego
Mocowania z zasadą szybkiej wymiany, dla szybkiego, łatwego i niezawodnego ustawiania
Mocowania do pomiaru palet
Łatwe ustawianie skomplikowanych elementów mierzonych do wymagających zadań pomiarowych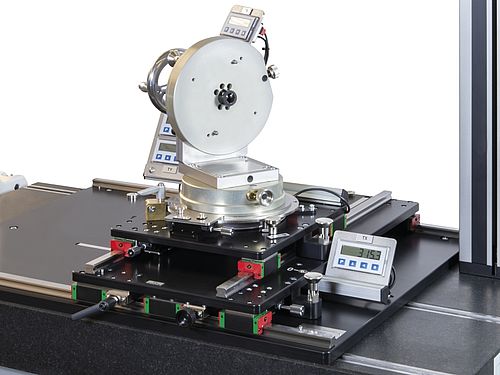 Ułatwienie pracy na istniejących stanowiskach pomiarowych, np. precyzyjne pozycjonowanie trudnych punktów pomiarowych
Ułatwiona obsługa dużych i ciężkich elementów