Upgrade your unit: How to make more out of your surface measuring station
Marketing Team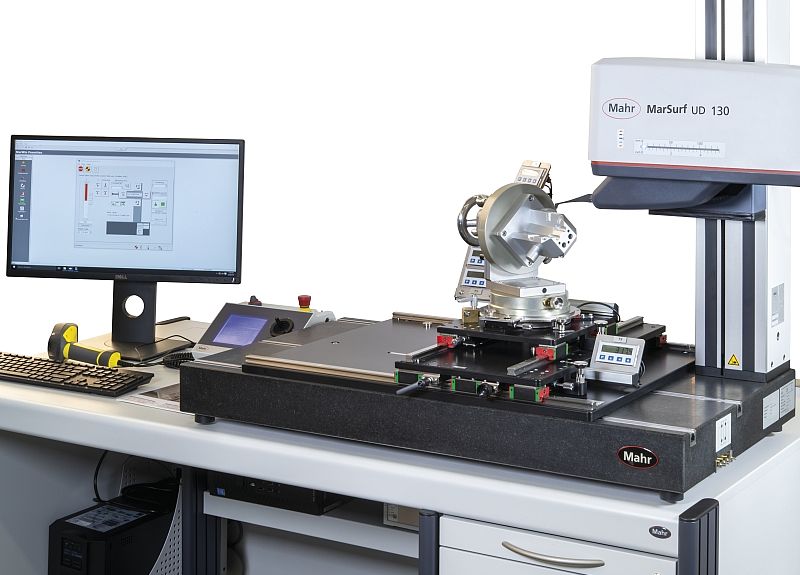 Modular extensions for better performance
The specially developed retrofit modules for manual measuring stations enable you to individually upgrade your Mahr measuring station (consisting of a granite plate, column and a measuring or drive unit) according to your wishes and thus fundamentally improve performance.
The MarSurf Engineered Series 001 and 002 extend the measuring station optionally with a basic table with positioning device, a turning and swiveling device and/or an axis module for 360° rotation. The manual positioning axes are equipped with both coarse and fine adjustment functions and thus allow reproducible, precise positioning of the workpiece. The digital value display of the axes ensures that there is no doubt about the current position – so that errors are effectively avoided. The modules can be combined with various feeders and can therefore be adapted to almost any standard measuring station.
All advantages at a glance:
Economical: less expensive than a new purchase
Reliable: operating errors are reduced, precision of measured values increases
Reproducible: uniform, constant and transparent position settings of the workpieces to be measured
Faster: time-saving due to uniform quick-change interface, which ensures a quick mount change for different measuring tasks
Convenient: positioning by means of sliding and positioning slides, easy and intuitive software
Which series suits me best?
The MarSurf Engineered Series 001 is ideal for filigree and complex measurements of workpieces up to 30kg. Particularly recurring measuring tasks on workpieces with oblique bores or complicated small parts can be carried out with the 001 Series with pinpoint accuracy.
The MarSurf Engineered Series 002 is the big sister of the 001 Series and is therefore particularly suitable for measuring particularly large or heavy workpieces. The air bearing positioning table carries loads up to 300 kg, making it ideal for measurements on cylinder heads or cylinder blocks. A 50 mm bore on the turntable means that any tools required for clamping the workpiece can be reused. Several measuring tasks can also be carried out simultaneously on one measuring station.