New MarCom Professional version for even more reliability
Marketing Team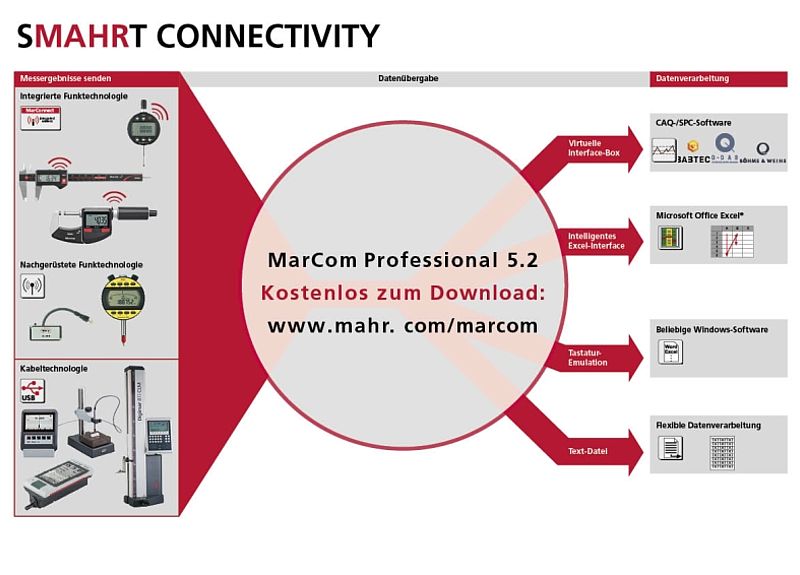 MarCom Professional 5.2 is the software interface for all Mahr handheld instruments. It enables simple and fast setup of measuring stations with wireless or wired data transmission to a PC.
The latest version now enables the easy and comfortable setting and programming of all micrometers with integrated wireless and with data cable DK-U1 via a PC. New features are:
Input of reference values (Preset / ORIGIN) as well as tolerance and warning limits
Locking individual functions by entering them on the meter to avoid incorrect settings or tampering
More security for your measuring processes
The individual function locks prevent certain parameters – for example, tolerance settings or the zero setting – from being changed during operation or being changed unintentionally. The set settings can be cancelled by the software or by removing the battery (same as factory reset).
For users and measurement technicians, programmability via the PC and the new function blocks offer more comfort and at the same time more reliability.
Another update is the integration of the latest family micrometers 40 EEA and 40 EEA with additional display of order and serial numbers.
Current version: Click here for the MarCom Professional 5.2-62 | Free download