New confocal measuring systems for 3D measurements
Marketing Team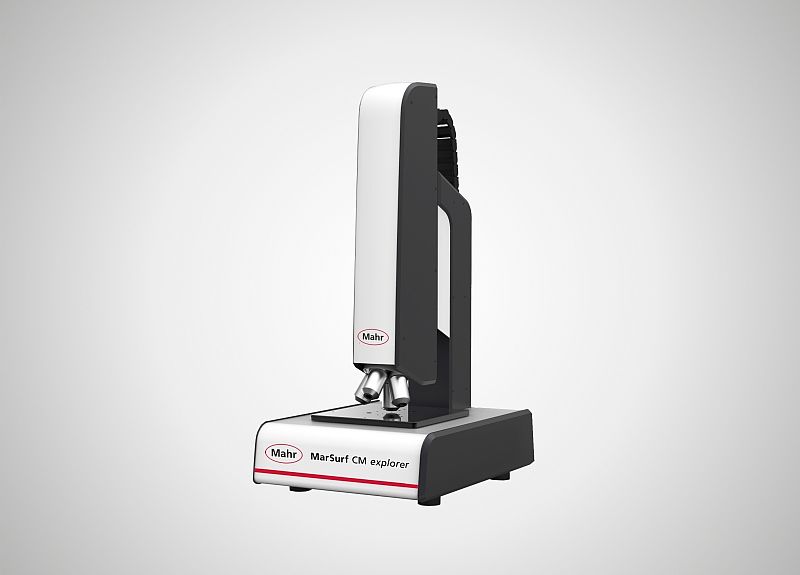 With the new product families, Mahr expands its product range by five high-resolution confocal 3D surface measuring stations. They all operate without contact, independently of material and quickly.
An overview of the new units
The measuring system MarSurf CM explorer is a compact confocal microscope for three-dimensional measurement and analysis of surfaces. Due to its robust construction and the insensitivity to environmental influences, it is also suitable for quality assurance in production environments.
The MarSurf CM expert is the "big brother" of the explorer. It is also used for non-contact 3D surface inspection and can be used in test and inspection laboratories as well as in production.
The MarSurf CM mobile was developed especially for mobile use: it is light and operated via a laptop. The MarSurf CM mobile is particularly well-suited for flexible measurements on large objects and difficult-to-move samples – for surface analysis of rollers, for example.
The new product family MarSurf CM also includes the configurable confocal microscope MarSurf CM select. Thanks to its modular design, the measuring system can be adapted to different measuring tasks.
Furthermore, the Mahr assortment is supplemented by the MarSurf CP select for 2D/3D profilometry.
Convincing features
High Dynamic Range (HDR) function (16 Bit)
High measuring speed – also with full resolution
HD stitching for constantly high resolution even over large surfaces
Easy and intuitive operation
Collision detection for the protection of workpiece and measuring system
Optical metrology on the rise

Optical metrology is becoming increasingly important – in industry as well as in research. The reason for this is the high measuring speeds and the high measuring accuracy that the systems achieve. The new measuring stations of Mahr are used, for example, in manufacturing companies from the medical technology, automotive industry, materials management or manufacturers of electrical engineering.

On our website you will find comprehensive product information on all new devices.

<