"MWF Roland Friedrich GmbH" renamed "Mahr MWF GmbH"
Marketing Team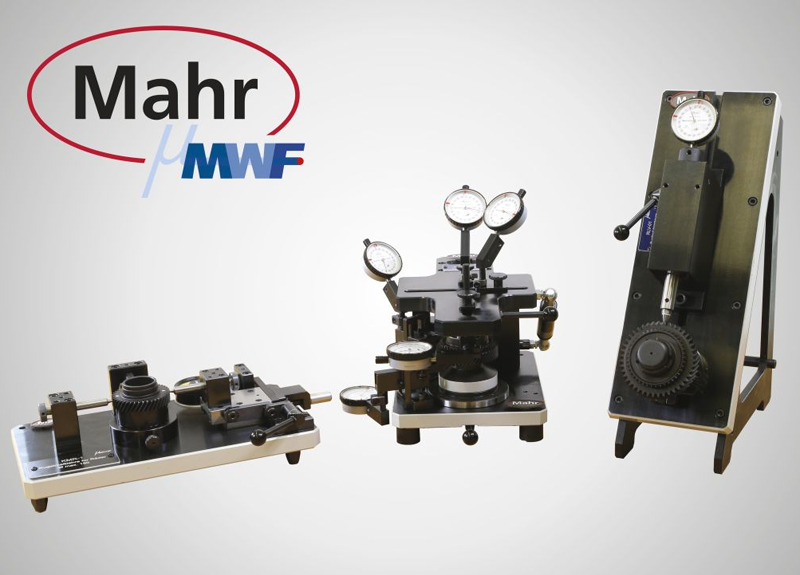 "MWF Roland Friedrich GmbH" renamed "Mahr MWF GmbH"
Specialist for customer-specific measuring solutions: Mahr MWF GmbH
Company headquarters of Mahr MWF GmbH is Grossostheim near Aschaffenburg
In 2015 the Mahr Group took over the MWF Roland Friedrich GmbH. Now the manufacturer for production measurement technology has renamed its subsidiary to Mahr MWF GmbH. This makes the company even more visible under the world-renowned quality brand Mahr. This is at the same time a signal that Mahr is concentrating even more strongly on customer-specific solutions and is advancing further into the area of production. The Mahr MWF solutions are also to be marketed significantly more internationally. The strengths of the medium-sized specialist are retained.

International expansion of business for customer-specific measuring solutions
For the Mahr Group, the newly named company Mahr MWF GmbH plays an increasingly important role in the international expansion of the growing business for customer-specific measurement solutions. The company in the Franconian Grossostheim near Aschaffenburg has been offering customer-specific measurement and testing solutions for decades – from manual measuring stations to fully automatic measuring machines, which control the quality of production.
Decades of experience in customer solutions
"For us, the renaming of this company is an important part of integrating decades of experience in customer solutions even further into Mahr's international strategy," said Stephan Gais, Managing Partner of Mahr. "The world-renowned Mahr brand offers the opportunity to market the excellence and measurement solutions from Grossostheim even more."
Part of the product area "Engineered Solutions"
For Mahr, Mahr MWF GmbH is an important part of the "Engineered Solutions" product area where the very international manufacturer of measurement technology unites customer-specific measurement solutions and know-how of different product groups. "Engineered Solutions" are manufactured at Mahr Göttingen and Mahr MWF in Germany, SMPR Rouen in France, Mahr Inc. Providence in the USA and Suzhou in China.
International marketing
The solutions of the individual sites are offered internationally. These solutions are particularly suitable for internationally operating mass manufacturers. Mahr "Engineered Solutions" are fit for the Industry 4.0 and Mahr will continue to establish itself in the production. The portfolio of the production technology manufacturer thus ranges from hand-held measuring tools to fully integrated, fully automated customer solutions.

The website of Mahr MWF GmbH can be found here...