MarSurf | 3D surface measurement
MarSurf CM mobile
Art. no. 6350020
Maximum flexibility
Mobile 3D surface measuring instrument for use in the production environment. Ability to measure and analyze areas accurately - contactless, independent of material, and fast.
Typical measuring tasks
Roughness measurements as per
ISO 4287 & ISO 13565 / ISO 25178
Topography measurements (including volume, wear, tribology)
Contour and form (2D, 3D)
Pore, particle analysis
Defect detection
...
Mobility

The MarSurf CM mobile was developed to complete measurements on large objects and samples that are difficult to move, such as rollers, tools, etc. It is thus easy to transport and is ready to use on site in just a few minutes.
Maximum data quality
One of our most important criteria, which equates to excellent precision, accuracy, repeatability, reproducibility and documentation to ensure traceability and auditability. Our greatest service for the customer is to provide a quantitative measuring value that can be implemented reliably in the engineering, product, process design and quality control areas etc.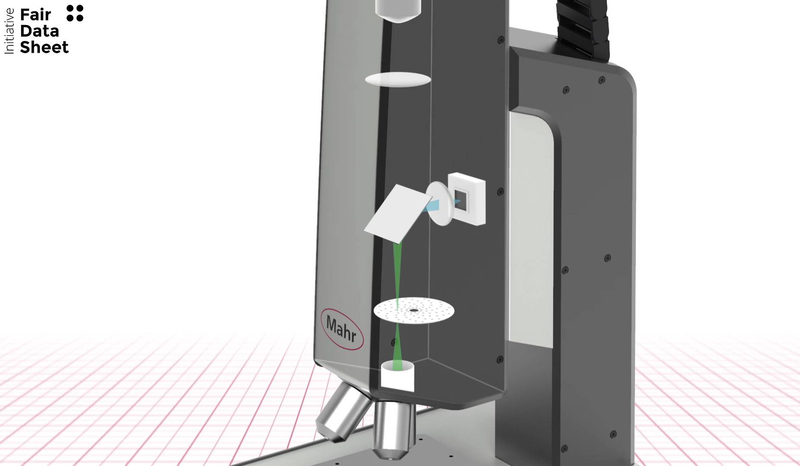 MarSurf CM mobile | Art. no. 6350020
Resolution
up to 2 (nm) vertical
Measuring speed
up to 100fps
Measuring principle
Confocal
High-performance LED (505 nm)
Languages
German , English , French , Italian , Spanish , Portugese , Polish , Russian , Turkish , Chinese , Japanese , Korean
Power supplied
100 - 240 V
Surface parameters
ISO 4287, ISO 13565, ISO 25178, …
Variety of applications for our products
Machine building
Qualification and quantification of the roughness, geometry, and wear volume

Tool technology
Component inspection right in to sub-micrometer range for fault-free products

Medical technology
Quality assurance of medical surfaces in production and the laboratory

Materials science
Optimization of functional features on new surfaces and products

Micro-system technology
Measurement of complex surface geometries of the smallest components with nanometer precision
Correct, reproducible measurement
Your measuring data is recorded reliably, can be replicated, and guarantees the highest quality of raw data and profile accuracy.
Robust design
Patented technology enables reliable measuring data to be recorded even in the event of adverse conditions outside the measuring room.
Intuitive handling
Simple, user-guided interface with automatic modes for all significant measuring parameters, including use of measurement protocols for known surfaces.