MarShaft | MarShaft 600 plus 3D optical shaft measuring system
MarShaft SCOPE 600 plus 3D
Art. no. 5361522
The MarShaft SCOPE 600 plus 3D can be used for optical and tactile measurements directly in the harsh manufacturing environment. In addition to the standard measurement of rotationally symmetrical workpieces, the 100% 3D function can be used to also cover features that were previously reserved for a 3D coordinate or gear measuring machine.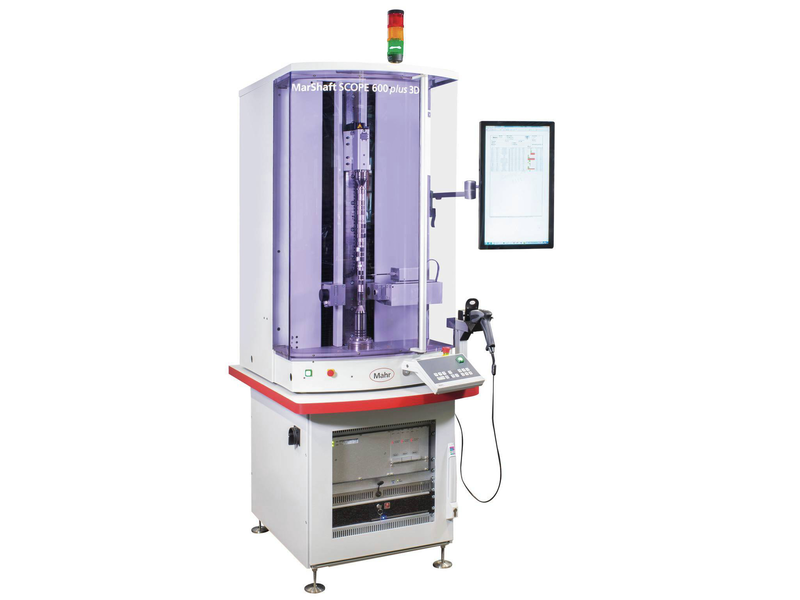 As a specialist in camshaft applications and more recently (optional) in straight and helical cylinder gears, Mahr now offers a completely new measuring technique with the new MarShaft SCOPE 600 plus 3D measuring station: The combination of optical and tactile sensors enables 3D functionality for the first time and thus a complete inspection of the workpiece in one setup. To this end, Mahr has enhanced its already very successful MarShaft SCOPE 750 plus measuring station. It now has a new 2D probe system, a motorized tailstock and calibration for the linear axes. The matrix camera optically measures features such as diameters, lengths, radii, form, position features, cam angles and the cam pitch in just a few seconds. The additional 2D probe records features that cannot be measured optically: concave cam profile, all standard gear parameters on cylindrical gears, axial runouts, reference elements in an axial direction, such as axial grooves. The tactile and optical system are calibrated in one coordinate system. The measuring station uses the MarWin software platform to deliver complete 3D functionality.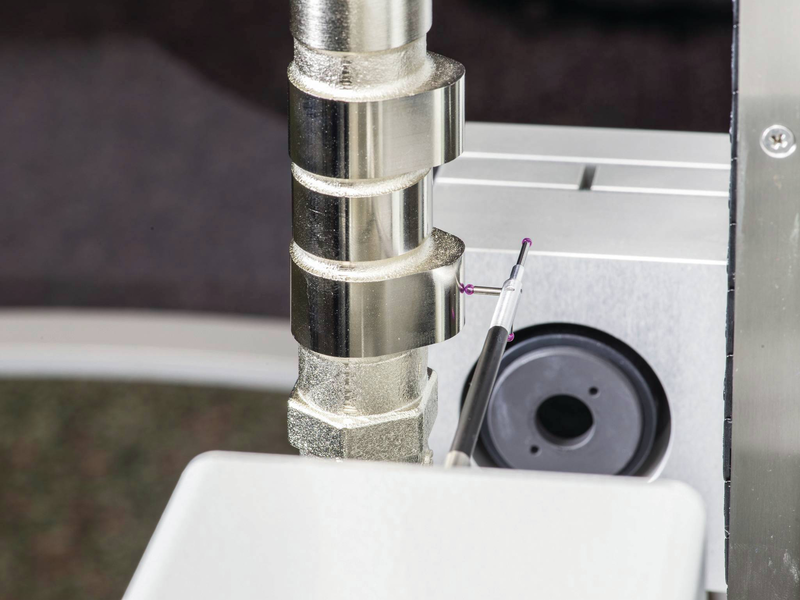 The user benefits from several advantages of the new measuring solution with
the MarShaft SCOPE 600 plus 3D:
The automated measuring task is much
faster and much more reliable: While conventional
coordinate measuring technology takes approximately 30 to 40 minutes
per workpiece, the Mahr measuring station can measure a
four-cylinder camshaft in just nine minutes.
Performance features at a glance:
Complete measurement of camshafts, including the cam angle and all standard cam contours
Measurement of the gears on cylindrical gears

Measurement of contour elements

Highly accurate form and position measurements

Direct measurement of references (e.g. 2-flat or feather key groove)

Measurement of feather key grooves

Measurement of blind holes

100% 3D function using new 2D probe

Additional Y measurement axis

Special calibration of linear axes (Z-X-Y)

MarShaft Professional software

Manual control panel and much more...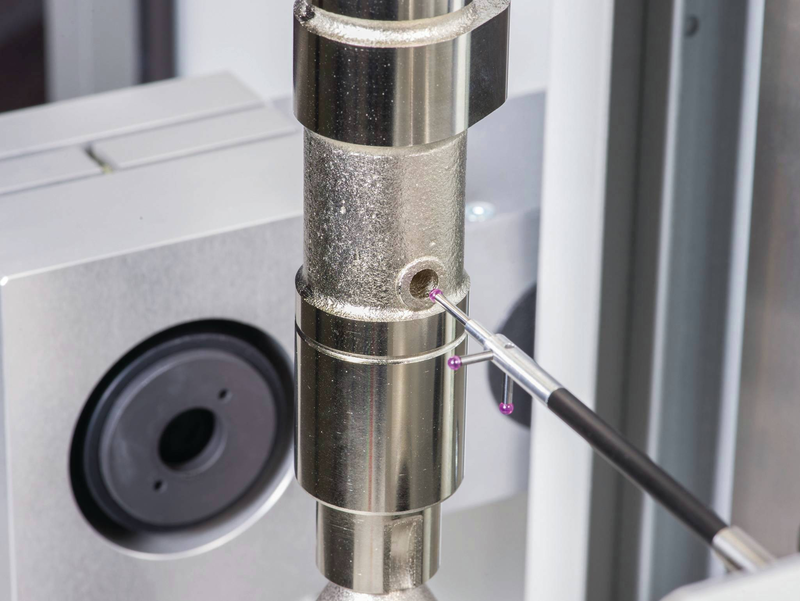 MarShaft SCOPE 600 plus 3D | Art. no. 5361522
Measuring range length (Z) (mm)
600
Measuring range diameter (X) (mm)
120
Length/diameter resolution (mm)
0.01 to 0.0001
Angle resolution (°)
0.01 to 0.0001
Length error limit (Z) (µm)
(2 + L/125) L in mm (at 20°C ± 1°C on reference standard)
Diameter error limit (X) (µm)
(1.0 + L/125) L in mm (at 20°C ± 1°C on reference standard)
Drives
Servo motors
Lens
Telecentric precision lens
High-resolution CCD array
Dimensions


Variety of applications for our products
Complete measurement of camshafts

Complete measurement of gear shafts
Typical workpieces
Camshaft

Gear shafts

Eccentric shafts

Shafts with keyways or blind boreholes
Short measuring times
Short measuring times ensure that production errors are detected immediately and are ideally prevented
Combined measurement methods
Complete measurement of shafts, highly accurate form and position measurement, 3D measurement, gear measurement – all in one measuring system
Process-reliable measurement
Reliable quality control guarantees reliable production